Disclosure: Some of the links on this page may be affiliate links.
We're seeing a bunch of deals at the moment from many good brands in children's clothing. Here they are:
Gymboree
Gymboree itself has several different deals going:
The above two are valid now through early September. No coupon needed; pricing reflects discount.
The free shipping is valid for a much shorter time: now through August 19th, 2018.
---
Cookie's Kids
Cookie's Kids is the Overstock of children's clothing. It's a great choice for when you want label-name kids clothes at discount store prices. I shop at Cookies Kids a few times a year and have always gotten really good value for money there. Right now they have a couple of deals running:
If you shop this sale, remember to enter the coupon code at checkout: ZINE for the first deal above, or PINT for the second deal.
---
OshKosh B'gosh
Well-known brand OshKosh B'gosh has a sale going right now:
If you shop this deal, you'll need to remember to type in coupon code MOREFUN at checkout. This sale is ends on August 21st, 2018.
---
Crazy 8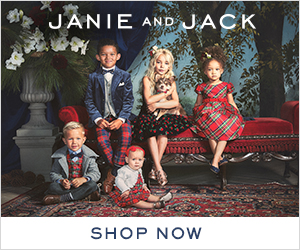 The more affordable sibling brand of Gymboree, Crazy 8 also has a sale going:
No coupon needed; pricing reflects discount. This sale ends today, August 16th 2018.
---
French Toast
US school uniform brand French Toast
has a flash sale running, today only:
I believe that this sale requires a coupon code, which will be displayed on the front page of their website. So if you shop, be sure to check their coupon code and enter it into the appropriate box at checkout.
This one is for today only, Thursday August 16th, 2018.
---
The Children's Place
The Children's Place is having a sale also. I like the range of styles, colors and sizes they stock. Also, the price point is very affordable.
These two deals end on August 19th, 2018. No coupon needed; pricing reflects discount.
---
Carter's
Carter's also has a deal going:
---
OK, that concludes the round-up. I hope back-to-school is going well for you and your children.
You heard it first at GoodKidsClothes.com – where children's clothing shouldn't cost the earth.