Disclosure: Some of the links on this page are affiliate links, therefore I may be compensated if you purchase when clicking through my links. This helps keep the website running.
It might be an easy matter to select meaningful Christmas gifts for your closest relatives, such as your parents, spouse or kids, but what about your sister-in-law or the uncle living far away who you don't see often? Don't worry, we're here to help. Here is the gift guide for meaningful presents that will be much appreciated by relatives. And no, it doesn't rely on you spending lots of money. These are all classy yet affordable gifts.
Your mother-in-law
For your mother-in-law (and your mom too!) I love the gorgeous planner journals from Erin Condren Stationery. Beyond a gift, it's also an acknowledgment of how busy this important woman is in your life.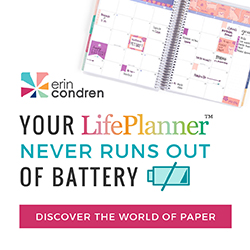 If a planner isn't quite her thing but she still likes pen and paper, then try one of these beautiful journals from Amazon which allow her to keep her notes in one place.
Or for another thoughtful idea, how about a set of these classically beautiful coasters? Not only do they look amazing and are highly rated on Amazon, but also they are surprisingly affordable.
Your father-in-law
Here are several different options for your father-in-law (and your dad too) depending on their interests. I find it fun to buy for the menfolk since often the items below are things they wouldn't think of buying for themselves, so it's really going to stand out when they open their gift.
For the macho man
Even the most macho man needs to bathe, so get him this manly man soap at Etsy.com. This soap is actually made by a man - it's guaranteed to be manly!
For the design-conscious man
This cool geometric pen holder at Etsy will make the perfect addition to the design-conscious man's office space.
Awesome and fun books for all men
Here is a curated selection of books for the father figure in your life. Some of these are suitable for men of all interests, some are for a specific interest, but I'm sure one of these will be the Christmas gift you're seeking:
Manly lip balm
A manly self-care product is the perfect way of saying you love your father-in-law or dad, without being all mushy. I recommend this manly lip balm from Etsy, made of all-natural ingredients.
Your grandmother
If your grandmother loves mystery stories, especially Agatha Christie, then here is one she's unlikely to have read yet! Author Sophie Hannah writes in the style of Agatha Christie and with the same characters (famous detective Hercule Poirot). She recently released a new book in September 2020, The Killings at Kingfisher Hill. As an Agatha Christie fan myself, I've read it and can attest it is very much in the original Agatha Christie style.
If your grandmother is not so much into reading, there are plenty of other great ideas. A box of chocolates will always go over beautifully. It will never be considered too generic if you accompany it with a thoughtful handwritten note personalized for her e.g. "You spend so much time thinking of all of us and catching up with us. Now it's time to pamper yourself!"
Or if she cooks, which I'm betting she does, then I recommend this cutting board saying everything tastes better when she makes it. The cutting board is able to be personalized with her name or with "Grandmother" or "Nana" instead of the default "Grandma".
Your grandfather
A beautiful handkerchief with a personalized verse on it from Etsy is the ideal Christmas gift for your grandfather. This is a gift that can be given on any occasion, although it's also often seen as a wedding gift. My husband and I have given this type of gift to two older relatives on different occasions, personalized toward each recipient of course, and both times the thought and sentiment was very much appreciated and treasured.
Your sister-in-law
A great domestic suspense book that keeps her gripped will provide good entertainment for your sister-in-law. Here are a few that I have read and recommend, being a fan of this genre myself.
If she's not so much into reading, then go for this super-cute set of inspirational pens at Amazon.com:
If she has an AirPods, then go for this glittery Kate Spade airpod case at Target.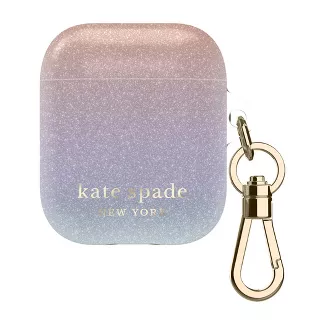 Your brother-in-law
I bet he would love to unwind after a busy year. Give your brother-in-law the gift of laughter with Damn You Autocorrect.
Another great way to unwind is with taking up juggling. We bought this set of juggling balls from Amazon.com for another relative and it went over really well.
Your uncle
Does your uncle love puzzles and games? If so, go for this captivating black-and-white computer game Return of the Obra Dinn. It's available for most platforms. In the game in 1802 the ship Obra Dinn left London for a trade route. It drifted back into port in 1807 with no visible crew. Your uncle would get to be the insurance agent in charge of investigating what happened. He gets to examine evidence and documents, and put together what happened.
Your aunt
Let your aunt relax with a good laugh with Mindy Kaling's book "Why Not Me?" Besides being hilarious, it also gives insight into the personal and professional life of an actress.
Or perhaps you'd like to get her something nice for her home. This beautiful acacia wood serving tray from Target is just the thing, and works well for all types of occasions.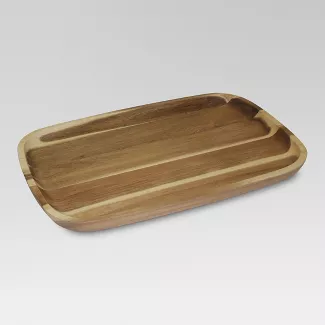 Conclusion
Yes, it is definitely possible to find wonderful yet affordable Christmas gifts for extended family! There are plenty of options to choose from above. These ideas are certain to be appreciated by your recipient.