Disclosure: Some of the links on this page are affiliate links, therefore I may be compensated if you purchase when clicking through my links. This helps keep the website running.
This Memorial Weekend 2021, many retailers of children's clothing have some deals running. Because the timing of Memorial Weekend is close to summer, this means it can be a time for you to save some money by getting the summer items your kids need now while the deals are on.
Gymboree
Gymboree has all of the high quality you expect from this brand, with more-affordable-than-ever pricing.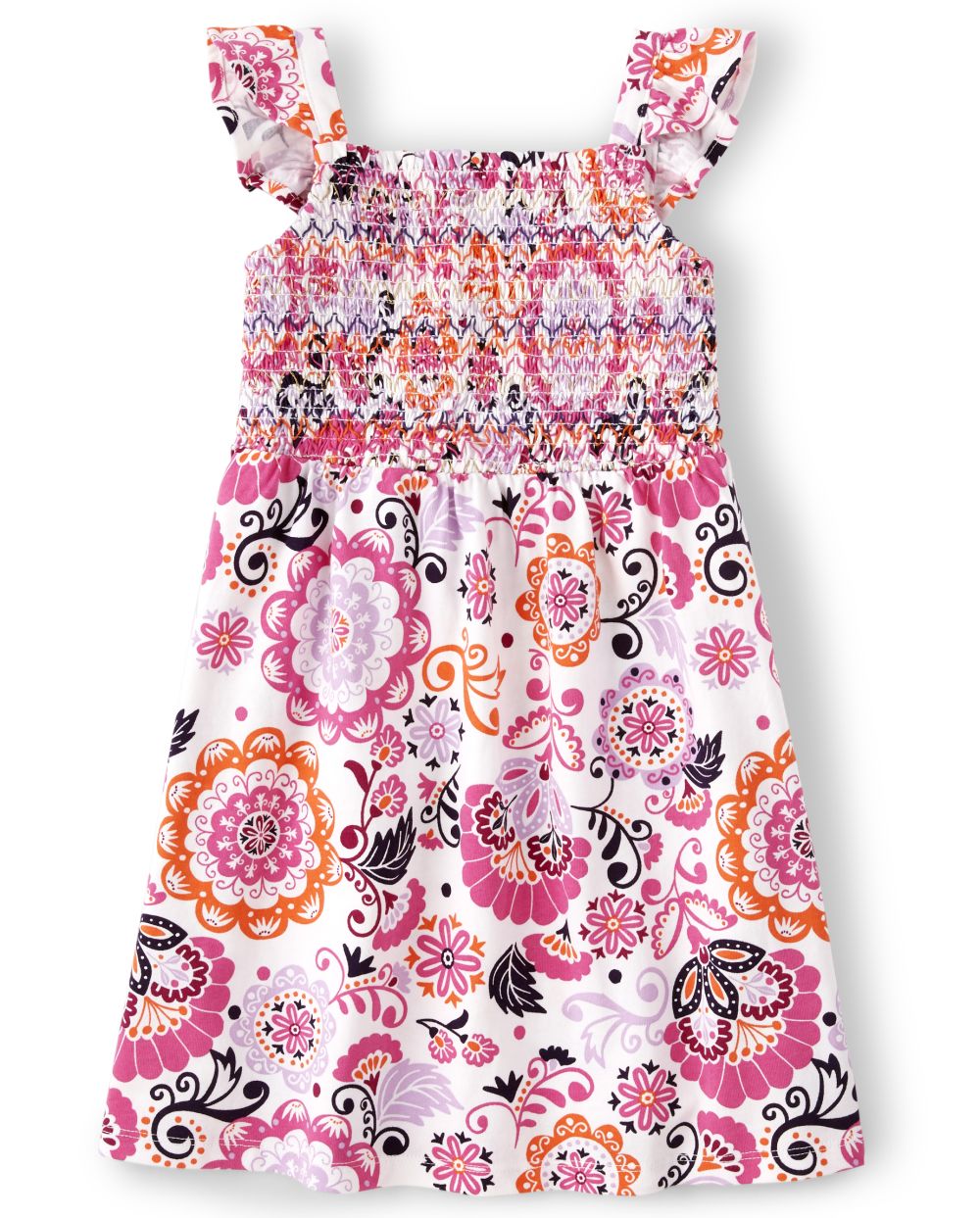 Above: Nothing says summer better than this girl's Floral Smocked Dress by Gymboree
Above: bold patriotic colors make for a statement in this boy's American Cutie Boys Striped Polo by Gymboree. It's one of those neat finds that's fun enough that he'll like to wear it anytime, while also being dressy enough for dinner out.
For Memorial Weekend, Gymboree has a pretty big sale going:
No coupon needed; pricing reflects discount
---
The Children's Place
The Children's Place is where I get most of my kids clothes. They have a great range, and a lot of wonderful basics.
Speaking of which, my boys love wearing these cargo shorts - we bought this exact style shown below and they're wonderful. Simply pull up, no need for your boy to bother with zips and buttons - convenient and comfy for him. I love that these shorts works with a range of tops, from regular tees to polo neck tops to short sleeve button down shirts.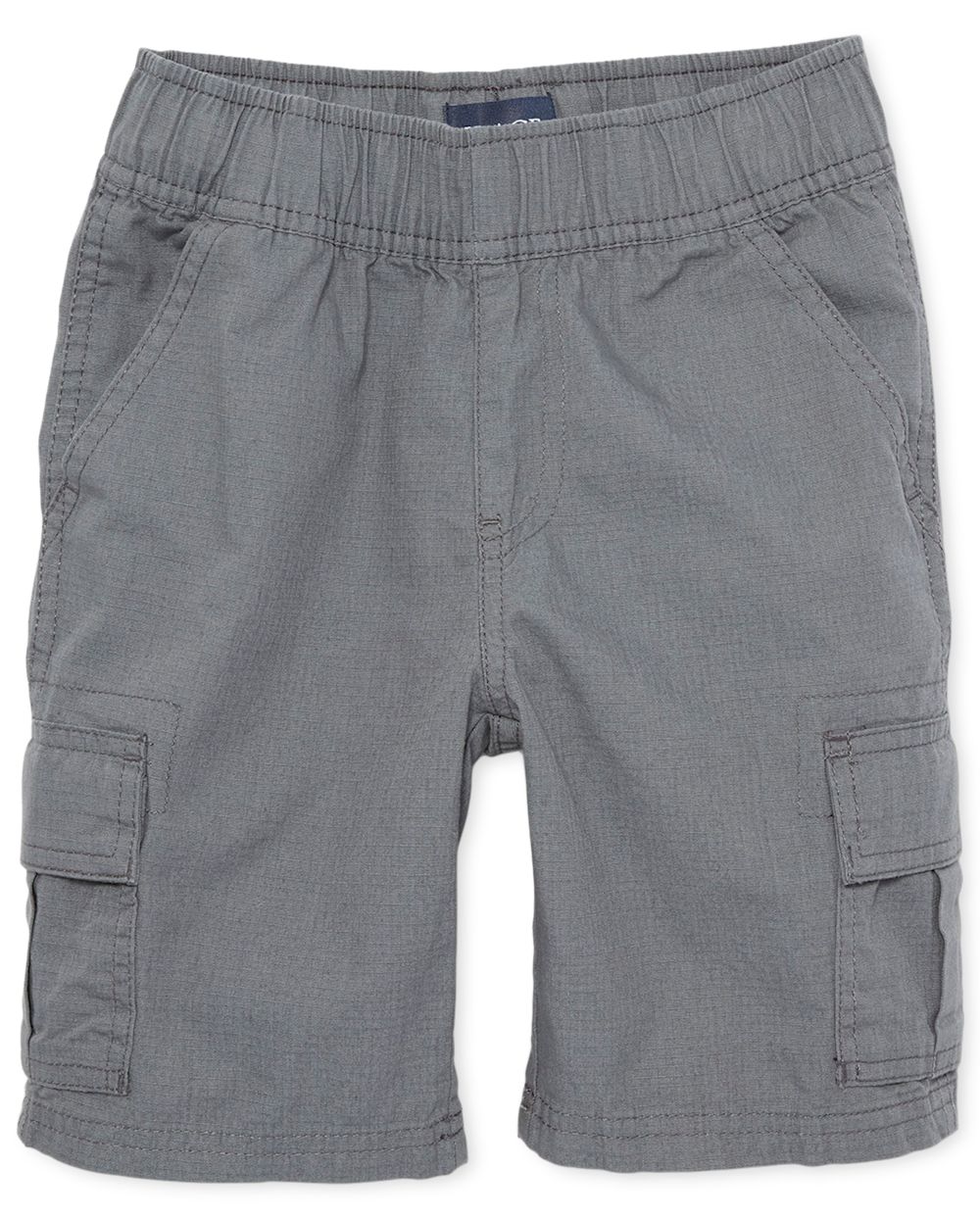 Above: Boy's Pull On Cargo Shorts from The Children's Place - available in a range of colors
Here are the Memorial Day deals from The Children's Place:
These deals are all valid now through Wednesday June 2nd, 2021. No coupon needed; pricing reflects discount.
---
Old Navy
For sun, sea, athletic gear, and regular casual wear, Old Navy has your kids covered. And you too, since it also sells women's and men's clothing.
Above: The girl's StretchTech Cross-Back Tank Top at Old Navy
Old Navy is having the following deal going:
The good news is that even if you're reading this after Friday 28th, Old Navy tends to have flash sales a lot, so it's worth checking out the Old Navy home page and looking at the pop-up window at the bottom of the page to see if there's any new deals.
---
Carter's
Children's wear brand Carter's has a whole slew of deals running this Memorial Day weekend. Sizes go from newborn all the way to middle schoolers at size 14.
These go for the entire long weekend. No coupon needed; pricing reflects discount.
---
OshKosh B'gosh
OshKosh B'gosh is surprisingly cheap when there is a sale going, so take advantage! It's the higher-profile sibling store of Carter's, so a lot of their deals are going to be very similar. They share a combined shopping cart and checkout, so you can shop from both in one order if you want.
Here's what OshKosh B'gosh has on offer for Memorial Weekend:
No coupon needed; pricing reflects discount.
---
French Toast
It might seem a bit early to think about school uniforms, but even if your child doesn't need a uniform, French Toast has the basics of children's wear covered. In particular, their pique polo top collars behave properly straight out of the laundry. No need to iron, no need to do anything else. I also love their pull-on pant for boys and girls - it looks just like a regular khaki pant, complete with fake fly and button, but... it has an elasticated back so there's no need to mess with buttons and zippers.
What I like best about French Toast is its high quality and surprisingly affordable pricing. It's a "hidden gem" that many parents don't know about.
This weekend, they're having a sale.
No coupon needed; pricing reflects discount.
---
Janie and Jack
Janie and Jack is a bit pricier than the other kids clothing brands I mentioned above, but it has some truly amazing designs for boys and girls up to age 16. If you're looking to splurge a little on your kid, it's worth taking a look. This Memorial Weekend, Janie and Jack is discounting their sale items further:
No coupon needed; pricing reflects discount.
---
Don't forget about yourself! I also wrote about stylish sandals for moms of young kids for summer 2021 where I cover sandals that are both easy to wear and look great.
You heard it first at GoodKidsClothes.com - where children's clothes shouldn't cost the earth!