Eliminate the morning madness with some simple storage solutions to keep the whole family on track. Here are a few of our favorite items to keep you organized from the living room to the kitchen and everywhere in between.
Baxton Studio 'Marsha' Modern Double Shoe Cabinet
Keep shoes out of sight, out of mind, and out of the way with this chic double shoe cabinet. The pullout compartments allow you to double-stack your footwear, keeping it concealed behind a set of doors. Its slim design fits in anywhere, too.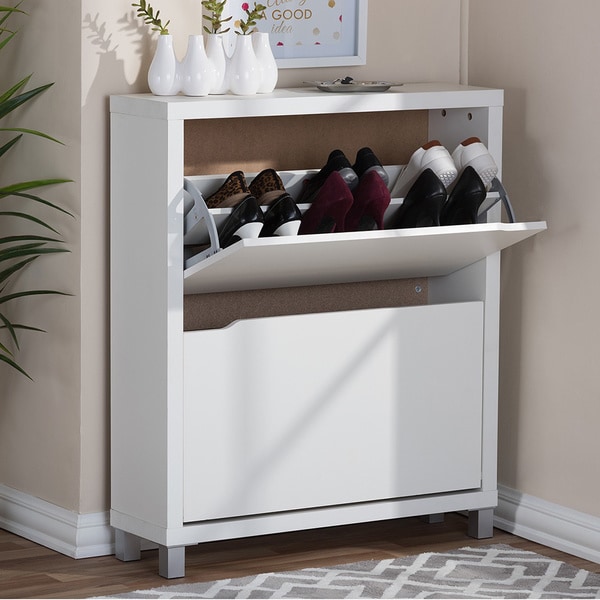 Inter Design Linus Pantry Organizer Pullz with Dividers
Get your refrigerator and pantry ready for the after school snack dash with these dividers. Divvy up juice boxes, string cheese, and yogurt in the fridge, and granola bars, raisins, and crackers in the pantry for easy access.
This cube organizer shelf accommodates storage bins, books, toys, games, and everything else hanging around the house. Keep all your family's belongings in one central location for easy access.
Back-to-school is so much more convenient when organizing is made easy on you. Remember not to expect too much of yourself – or your children – during the first few weeks of semester. The sudden transition to making time for homework every evening can be a little bit of a challenge for everyone at first. Tip: I like to keep my children's homework supplies such as pencils, crayons, glue, etc in one box which you can store conveniently anywhere the kids can access it on their own. For example, the box can be tucked away on an easy-to-reach shelf like the cube organizer pictured above.