Disclosure: Some of the links on this page may be affiliate links.

Memorial Weekend is one of the bigger sales in kids clothing, with almost all retailers offering a discount or special sale. Here is the round-up:
Carter's
Carter's pleasantly surprised me by starting at ultra-low prices for their doorbusters this Memorial Day weekend:
This doorbuster sale ends on May 29, 2018.
---
OshKosh B'gosh
Not to be outdone by Carter's, sibling store OshKosh B'gosh is also having a doorbuster sale, and I'm seeing a lot of really low prices from this iconic brand.
Sale ends on May 29, 2018.
---
art & eden
art & eden is a newer brand of children's clothing, with wonderful creative styles and an environmentally and ethically conscious mission. If you want to find out more about their background and mission, you can read my news article about art & eden.
My youngest child has an art & eden T-shirt and I can attest that their organic cotton is has a superb texture: thick and soft. Therefore, compared to the thinner material from most other brands, I have a lot more peace of mind about how the art & eden shirt will hold up to my son's tree-climbing activities (see pic below), thus saving $ out of durability.  Although affordable for organic fair trade clothing, they do have a higher price point than most of the other stores mentioned here, but the Memorial Weekend coupon takes a good chunk off that for you:
Remember to type in the coupon code MEMORIAL at checkout to get the discount if you shop at art & eden. Excludes Heartbox products (those are pre-organized sets) – but all other items work with the coupon though. This deal runs now through May 28, 2018.
---
Gymboree
Well-known brand Gymboree is also offering a coupon for Memorial Weekend:
If you shop this sale, remember to type in coupon code SUMMER at checkout to get the deal. This one ends May 29, 2018.
---
Cookie's Kids
Cookie's Kids operates like Overstock, but specializes solely in children's clothing. This is where I go if I'm looking to get a brand-name item at a discount-store price; I shop there several times a year. They're offering a coupon for Memorial Weekend:
Remember to type in coupon code JOYOUS at checkout if you shop this sale to get the discount.
---
Crazy 8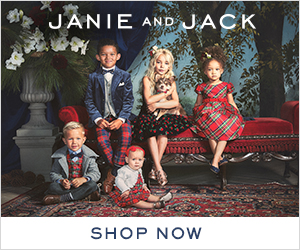 Crazy 8 is the budget-friendly sibling store of Gymboree. This is Crazy 8's Memorial Weekend sale:
No coupon needed; pricing reflects discount. Valid through Monday May 28, 2018.
---
The Children's Place
The Children's Place is my go-to when I need to stock up on clothes for my kids because of the great styles, low prices, and range of sizing availability –  including slim/slender and husky/plus for jeans and pants.
Although I'm not seeing a specific deal that is said to last the whole weekend, in the past The Children's Place has done flash sale deals on different days for Memorial Weekend. So I'm guessing you're likely to see some deal going no matter when during Memorial Weekend you shop – they display current deals prominently on their home page.
---
French Toast
US brand French Toast
specializes in high-quality school wear items but also has a line of casual play wear, all at budget-friendly price points. We've been enjoying their khaki-style pants; our favorite variety is the Pull-On Boys Pant
 because they're easy for your child to get on and off – and they go with anything. It's a great-looking pull-on long pant with a more formal look, a style which is almost impossible to find anywhere else. No matter what you're looking to buy, they have a sitewide deal for Memorial Day 2018:
Remember, you'll need to put in coupon code MEMDAY at checkout to get the discount if you shop this sale. This one is valid now through May 28, 2018.
---
Conclusion
That concludes my round-up of Memorial Weekend 2018 deals on kids clothes. Have a great weekend!
You heard it first at GoodKidsClothes.com – where children's clothing shouldn't cost the earth.