Disclosure: Some of the links on this page are affiliate links, therefore I may be compensated if you purchase when clicking through my links.
Even though this has been an unusual year, most children's clothing stores are offering online deals again this Labor Day weekend 2020. Let's take a look:
The Children's Place
The Children's Place is very affordable - similar to discount store pricing. It's nowhere near as pricey as it looks from its trendy boutique-style storefronts. This is my main go-to when buying clothes online for my children. This Labor weekend, they're offering multiple online deals at once:
No coupon needed; pricing reflects discount.
---
Carter's
Many of you are already familiar with Carter's, but they're not just about baby clothes! Their sizes go all the way up to a 14.
This Labor Day, they have a sitewide sale:
No coupon is needed; pricing reflects discount. They've labelled the regular price and the discounted sale price very clearly, so there is no confusion.
---
OshKosh B'gosh
When they're having a sale, popular brand OshKosh B'gosh is way more affordable than you would think, so this is a great time to take advantage of this online deal:
No coupon needed; pricing reflects discount.
---
Old Navy
Casual wear store Old Navy has a couple of great online deals spanning this Labor Day weekend. Besides children's clothes, they also have men's and women's. My husband owns a pair of these Slim Ultimate Shorts for Men and they're a favorite with him because they're stylish and comfortable.
Remember to enter coupon code THIRTY at checkout if you want to shop the first deal. No coupon is required for the second deal; pricing reflects discount.
I like their Square Neck Floral Top for Girls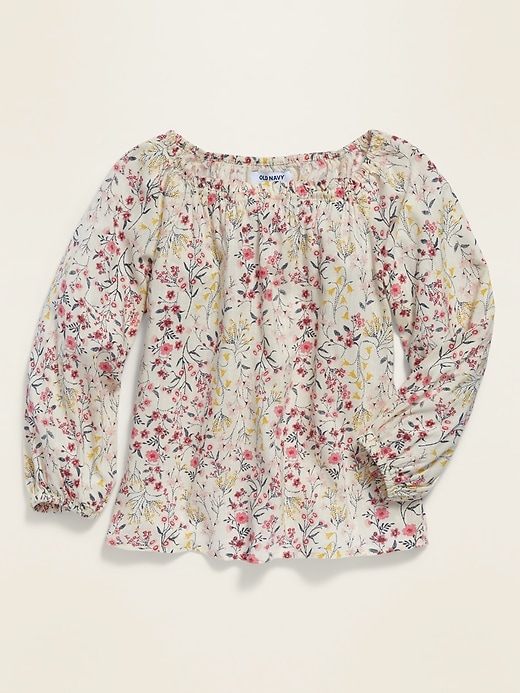 ---
U.S. Polo Association
If you're seeking a cheaper price point for preppy clothes online, then the U.S. Polo Assn. is a fantastic choice. Not to be confused with Ralph Lauren Polo (a totally separate brand), the U.S. Polo Assn. celebrates the sport of polo. Besides boys clothing, they also have men's and women's. Oddly enough, they seem to have stopped stocking girls clothes.
No coupon needed; pricing reflects discount.

BOYS SOLID COLLAR POLO SHIRT
---
French Toast
Popular school uniform brand French Toast has an online Labor Day sale with coupon code this weekend:
Be sure to type in coupon code LABORDAY30 at checkout to apply the discount if you shop this sale.
Conclusion
Here I covered deals on children's clothes this Labor Day Weekend 2020 from great brands such as The Children's Place, Carter's, OshKosh B'gosh, Old Navy, U.S. Polo Assn. and French Toast. Have a great Labor Day weekend!
You heard it first at GoodKidsClothes.com - where children's clothes shouldn't cost the earth!
If you're not already on my mailing list, subscribe to my newsletter to get an email when a sale alert comes out!