Disclosure: Some of the links on this page are affiliate links, therefore I may be compensated if you purchase when clicking through my links. This helps keep the website running.
As we get toward the end of July 2021, it's time to start thinking about back to school (yikes! I know!) Here I've rounded up online deals and discounts on children's clothes, plus there's also a secret coupon from one of the brands at the end which is just for you, readers, and isn't being advertised on their main site to everyone.
OK, let's take a look:
OshKosh B'gosh
OshKosh B'gosh is actually very budget-friendly when they're having a sale, such as the one going on right now - some of these prices are really low. This is a great chance to outfit your child with this awesome brand.
No coupon is needed; pricing reflects discount (for % off) and other discounts are auto-applied (for buying 3 or more polo and tees).
The Children's Place
The Children's Place has excellent styles, low prices, and lots of selection, which is why it's my main go-to for my children's back to school clothing. They're running a lot of deals at the moment; all of these deals are valid now through August 4, 2021. No coupon needed; pricing reflects discount.
I'd like to draw your attention to their backpacks - my oldest child has a Children's Place backpack as his first elementary school backpack and it's still going strong now into middle school! These are super-durable backpacks, and much cheaper than what I've seen at the big-box discount stores (well under $30 at the moment at The Children's Place with the current sale).
The reason I like these backpacks so much is that the designs are really great and original but not babyish, so your child will get to have a backpack that stands the test of time and is easy to pick out from everyone else's. Very few parents seem to think of shopping at The Children's Place for backpacks, so it'll be easy to get one you can easily pick out from the crowd. You can check out the boys backpacks here and the girls ones here.
French Toast
If your child will be wearing a school uniform, then French Toast is your best option. Yes, you can get school uniforms elsewhere, but I've found the quality is best at French Toast: in particular, their polo shirts come out of the laundry looking great, with virtually no wrinkles and the collars always lay flat. This pays dividends over the course of the year in terms of saving you time with laundry.
Pricing is comparable to discount store prices. If you'd like to know more about them, take a look at my product review of French Toast back to school clothing 2021. Right now, they're having a flash sale today only July 24th, 2021.
No coupon needed; pricing reflects discount.
Gymboree
If you enjoy outfitting your kids in playful and preppy styles then Gymboree is the place for you. Their current back-to-school deal is a hefty chunk off everything:
No coupon needed; pricing reflects discount. I love this girl's Apple Peter Pan top: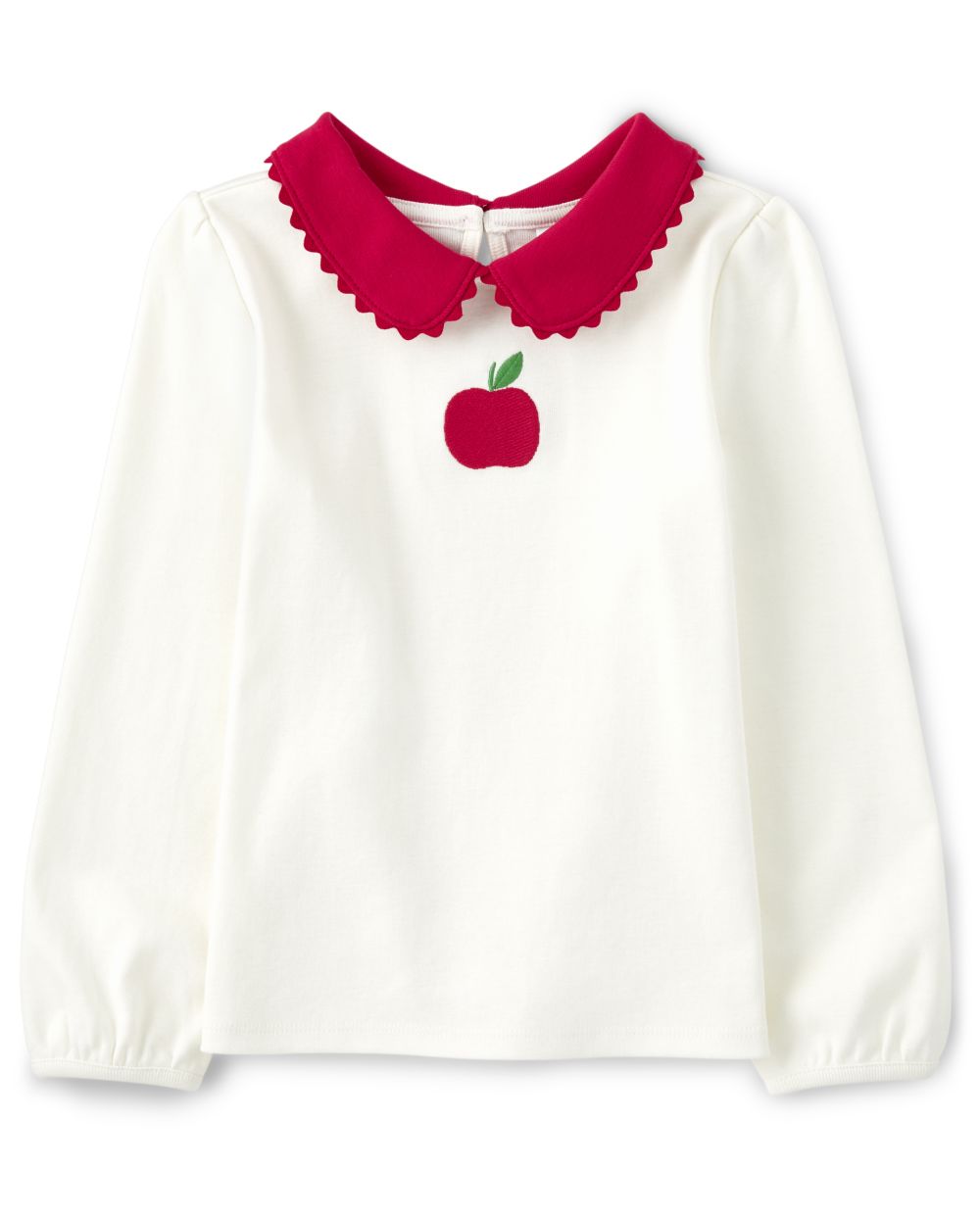 I also like this versatile boys Striped Thermal 2-in-1 Top: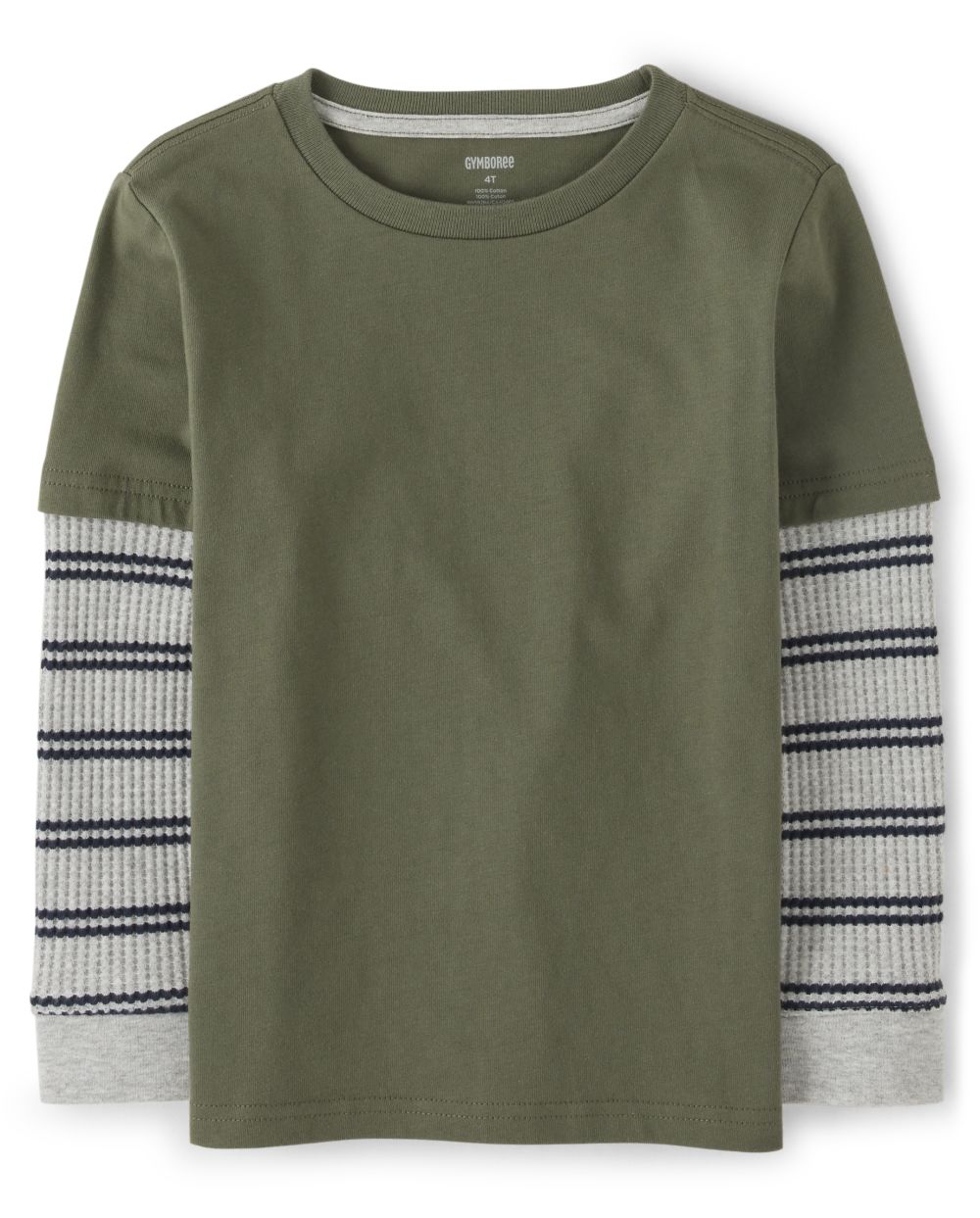 Carter's
Carter's is for newborn all the way up to size 14. At the moment they have a slew of deals going:
No coupon needed; pricing reflects discount. Valid through July 26, 2021.
Secret deal - Janie and Jack
Janie and Jack are offering the secret coupon I mentioned at the beginning!
This brand has a fantastic upscale look and feel. Janie and Jack is a little more expensive than the other brands I mentioned in this article, but with the discount it's a good opportunity to get a special item for your child. Besides baby and little kid items, they've also got great collections for tweeners and teens up to the age of 16. Here is their coupon deal:
To get the extra 20% off, you'll need to remember to type in SURPRISE20 in the promo code box at checkout. The deal ends Sunday July 25th. This special code is a reward for blog readers, therefore you won't see this code advertised on their main site. You're now officially in the know.
You heard it first at GoodKidsClothes.com - where children's clothes shouldn't cost the earth!