Disclosure: This post may contain affiliate links, meaning that I may be compensated if you make a purchase after clicking on my links. Also, I was compensated for writing this article.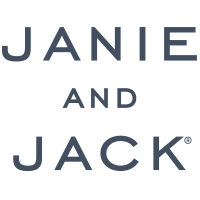 Many families are staying close to home for part or all of the summer, either out of choice or due to busy work schedules.
Gymboree wants to help your family become local legends in your community by having lots of fun close to home. Here are some ways you can do that – while making a difference to others too!
Inspirational sidewalk chalk art
Put out some chalk (Crayola brand as it's washable) plus some golf umbrellas. Encourage your kids to write uplifting messages or draw happy pictures to make passers-by feel happy. The golf umbrellas are for the kiddos to use as portable sunshades that can be placed on the sidewalk or driveway to cast shade while drawing, in case you're wondering.
Option: Double up! Inspirational art is the perfect playdate to combine with another family, so if you'd like some company, invite a good friend and their kids over for this activity. You'll get some grown-up conversation, and the kids will have fun together while creating their art. Also, double the art equals double the happiness for the passers-by.
Donate gently used unwanted toys and clothing to charity
This is not just an act of decluttering for your home, but also helps those in the community who can't afford brand-new clothing or toys. Donating to a charity that operates a thrift shop is great, but there may also be charities in your area who partner more directly with families in need. Whichever way you go, involve your kids as much as possible at every step of the process so they understand about charitable giving. Explain that you're only asking them to pick out toys that they don't play with any more, and assure them that they (not you) will be making the choices of which toys to give away. Explain also what will be happening to the toys, and what the charity does with them.
To encourage my kids to actually do this, I promise to get them a new toy of a dollar amount equal to the number of medium-sized toys they're donating. For example, if my child donates 8 medium-sized toys, I'd let him buy a new toy from Target or wherever, worth around $8. You still wind up with less total toys and less clutter in your house, the charity gets your old toys and clothing, and your child winds up with a new toy afterward, so it's a win-win-win.
Bake something together with your kids; give some to a neighbor or friend
Gather the kids in the kitchen and bake something fun; let them help as much as they want. Make twice the typical amount and give some to a neighbor or friend that you might not have seen as much lately. This is a great gesture of outreach and will definitely brighten the recipient's day! Plus, it's fun to be able to do baking in a more relaxed timeframe in the summer.
Loose change collection; let the kids pick the charity to which to donate
No, this is not just about looking under sofa cushions – I have discovered that the car is the number one place to find loose change and even actual dollar bills that you didn't know about! (from change from drive-through meals, etc etc). Do a really, really thorough clean-out of your car if you don't believe me – I thought I kept a tidy car but I found plenty of $ in it when I emptied it. Let the kids help. Literally take every single item out of the car as if you were about to sell the car, empty every compartment, look under the floor mats, bring everything inside the house and see how much cash you find. Remember, no matter what amount, every little bit helps charities, anything is better than nothing. Give that amount to a charity of your choice that you and the kids picked out. If your kids are young, keep it simple by suggesting a choice of just 2 or 3 charities that you like to support, and keep explanations short and age-appropriate to explain what each charity does. Then put the non-cash items back in your car, tidying up and removing unneeded items as you go. Bonus: a cleaned-out car.
Conclusion
Summer is the perfect time to have fun close to home – and to make it meaningful by helping others. The activities above are low-cost or free, but will result in your family making a real difference in your local community.
And if you want your children dressed in legendary play wear that looks stylish and holds up to all these summer activities, you may like to take a look at Gymboree's summer collection. Here are Girls clothes by Gymboree, and Boys clothes by Gymboree.