Disclosure: I get commissions for purchases made through links in this page. This helps keep this site running.
Janie and Jack is best known for its high quality traditionally styled children's clothing for babies and young children. They used to only go up to size 12. Now Janie and Jack has tween and teen clothing available all the way up to size 18. I decided to take a look at the styles and see what's new for older kids.
One thing to bear in mind if you're shopping online for teenagers at Janie and Jack:
Some styles are made only for tweens and teens in sizes 8 to 18, but other styles are the same as for younger kids, just in a larger size (more about this further along).
To sum up sizing: some items are just for young kids (6 months to size 12), others are for tweens and teens (size 8 to 18), and others run all the way from size 6 months to size 18.
The look in general
The look by Janie and Jack is upscale, a little dressy, a little preppy, but with a fashionable up-to-date twist. This makes it perfect for any occasion such as photo day, seasonal wear, or just to go out to the movies with friends.
The price point of Janie and Jack is a little higher than the cheaper stores I mention more often, but it's well worth it when you want something a little nicer for a special occasion. It's also where to look if your tween or teen wants to look effortlessly dressed up without looking like they're "trying".
Pros of Janie and Jack's tween and teen clothing
It's wonderful to finally see some traditionally styled clothing for older kids. All too often tweens and teens tend to wind up with relatively few traditional styles on offer elsewhere. So I love that Janie and Jack has finally helped serve this age. Their closest main competitor in the similar niche of preppy and dressy wear, Gymboree, stops at size 12. So Janie and Jack going up to size 18 is definitely a step in the right direction.
The size 8 to 18 styles are perfectly designed to pinpoint this age range and will ensure your child is on trend. One example of this is the girls velvet wide leg jumpsuit: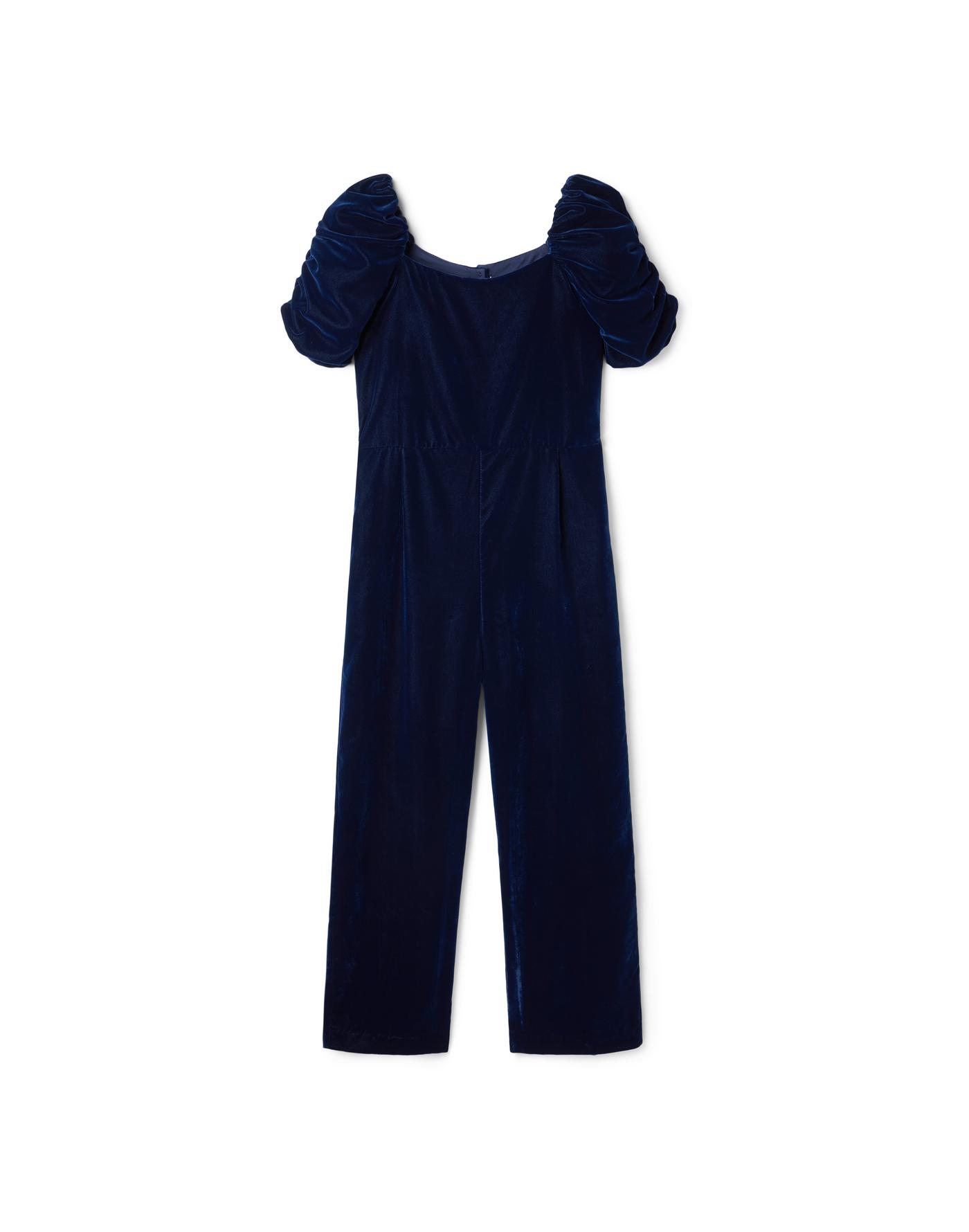 Another is the floral sweetheart dress shown below.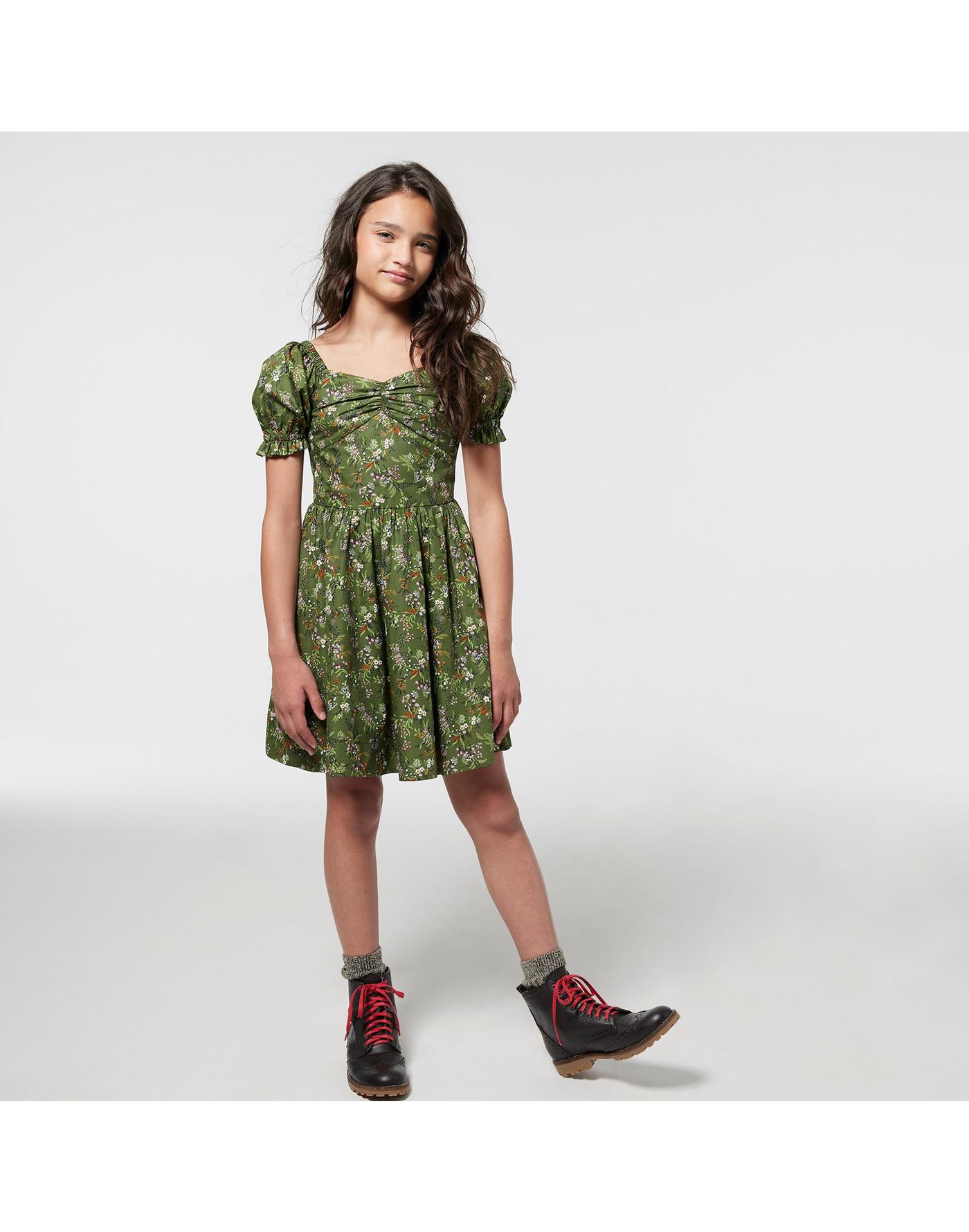 Both of the items shown above are perfect for tweens and teens but would not look right on younger girls, clearly showing that they have catered these items specifically for older girls.
Janie and Jack is a great place to shop for up to date fashion trends that are still dressy enough for anything that needs a more formal dress code.
Cons of Janie and Jack's tween and teen clothing
The main downside of Janie and Jack's clothes for older kids is that relatively few items of clothing are designed only for older kids going from sizes 8 to 18. Those which are designed that way are done wonderfully, but there are just relatively few items in that category.
Instead, many of the items at Janie and Jack are made in the same style as for younger kids but also come in a larger size for teens. So not all of the items offered in larger sizes are going to be a good style for older kids. I feel that to have the exact same item of clothing be available for sizes from 6 months to 18 years can be a bit of a stretch from a stylistic point of view.
Another problem is that tween and teen boys are relatively poorly catered to compared with girls, in terms of styles. Many of the Janie and Jack styles available to older boys are simply too babyish or unusual-looking for the average teen boy to want to wear.
The bottom line
Kids fashion brand Janie and Jack has expanded their clothing to older kids. They have created wonderful styles for tween and teen girls which allow your child to look her best and to be on trend. For boys, the styles are more limited and are not necessarily going to appeal to the average tween or teen boy. Hopefully in the future they might create boys styles that are only for older guys and not simply a young boy style in a larger size.
I highly recommend looking into Janie and Jack's tween and teen clothing if you have a girl.