Disclosure: Some of the links on this page are affiliate links, therefore I may be compensated if you purchase when clicking through my links. This helps keep the website running.
Need to buy gifts for relatives? I've got you covered! These gift ideas will go over well yet are not expensive.
Your mother or mother-in-law
She'll love this handbag organizing hanger from Amazon. It hangs on an ordinary closet rail, but has these spaces to hang handbags on the sides.
I bought one for my mother-in-law and she raved about it so much that I then bought one for myself too! I can attest that it's the perfect thing for hanging up your handbags. That way they're not sitting on the floor, nor are they using up valuable shelf space. Every time I reach for a handbag, I'm glad I got this hanger. Your mother or mother-in-law might not even know that this type of product even exists, so she may never think to buy one for herself. This is certain to go over well as a gift.
If you want another option for your mother-in-law or mom, give her a glimpse into what goes on behind the scenes in the modeling and acting world with the book My Body by Emily Ratajkowski. This book has plenty of appeal, since it's not just purely an account of Emily Ratajkowski's life as a model, but also an exploration of men's treatment of women, and lots of details about what goes on in lifestyles of the rich and famous.
The link I gave above is from Amazon, but you can also get this book from Book Depository with free worldwide shipping, no minimum order needed. I've shopped from there often, especially if I just want to send one book directly to someone, where I don't have to meet a minimum order requirement.
Your father or father-in-law
It's not as hard as you think to buy for the man of the generation above you. Try the book Ascension by Oliver Harris, which I highly recommend.
It's a very manly book, and hits that "middle ground" perfectly - on the one hand, an exciting and fast-paced action plot that won't lost his interest, while on the other hand still holding together in an intellectually satisfying way.
An additional gift you can get him, or a good stocking stuffer for Christmas, is this manly lip balm from Etsy. Don't let him get dry chapped lips because he's too embarrassed to use Chapstick or other ordinary lip balm! He's sure to appreciate this.
If he's a handyman, get him this neat quad-rule project planner from Amazon!
Your sister
Get her a cute to-do list! Even if she does everything on her phone scheduling-wise, she'll still need an awesome pre-organized paper space for her to-do's and any ongoing projects she has. I love this gorgeous personalized tear-off notepad from Etsy, with each page sectioned off into manageable areas.
If she's already organized, then go instead for the clean lines and a touch of color with this key and ring keeper from Etsy. It is beautiful and artistic, and having an eye-catching place to put her keys will boost her happiness.
Your brother
Your brother will love this multifunction stylus pen from Amazon. This is a manly touchscreen stylus that also is a ballpoint pen, flathead screwdriver, Phillips screwdriver, 4" ruler, and a level.
Your grandmother
A good way to show her you appreciate her wisdom and guidance over the years is a heartfelt personalized embroidered handkerchief such as this one on Etsy.com. You are able to include your own personalized message. If that sounds too complicated for you, just go with the example message they give in the image and put the appropriate names on it. These handkerchiefs are often designed as a gift from a bride to her relatives, but it's not limited to this occasion - we bought this for my husband's grandmother as a special birthday gift and she loved it. There need be no mention of your wedding or wedding date on it if you don't want to, we just put a heartfelt message with her name at the top and both our names below.
Another option is a box of chocolates - it will always go over well, unless of course she's not allowed for medical reasons. There are even special sugar-free chocolates available that are compatible with most diabetic requirements. Also, don't think that chocolates are too generic, especially at her age - your grandmother may well already own a lot of home items, and chocolates will instead make it feel like you're giving her a special time, closer to an experience than a physical item.
Your grandfather
If you're doing the handkerchief idea for your grandmother, they're also available in a manly style for grandfathers.
If your grandfather is an analog style of guy, then this weather station is perfect - it has a thermometer, barometer and hygrometer.
If he's more into the outdoors though, he may prefer this outdoor analog thermometer and hygrometer. He can install it on a wall or fence near his garden and check the temperature and humidity near the plants.
Your tween or teen nephew
Don't worry, we have your tween or teen relative covered - even if he already has everything imaginable! He will love this small personalized gamertag light-up sign at Etsy.com. It can function either as a more grown-up night-light for him, or as an awesomely cool sign near his gaming station. He'll be the envy of his friends with this.
For more ideas, take a look at the separate article I wrote about gifts for tween or teen boys here.
Elementary school age nephew
For an elementary school age boy, I recommend this worm farm from Fat Brain Toys. It's both fun and educational.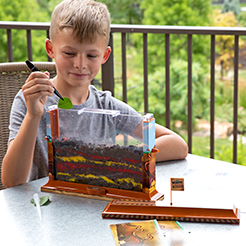 Your tween or teen niece
If she likes crafts, she'll love putting together this amazing coffee shop model from Fat Brain Toys.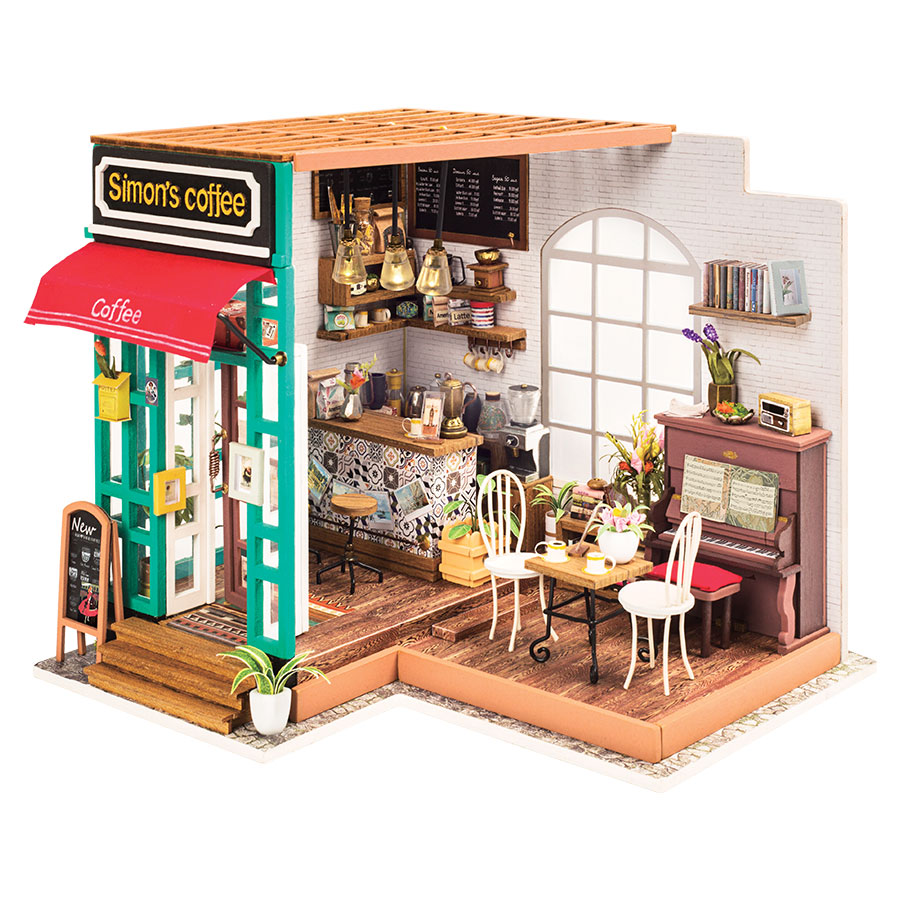 Elementary school age niece
For a younger girl, I love this handbag with a stuffed toy unicorn from Amazon.
Toddler boy or girl
Yes, there are plenty of great options for toys for the toddler age crew - in fact I made a whole separate article about these. You can take a look at the article on educational toys for toddlers here.
Conclusion
OK, I think I've covered everyone! Have fun shopping! Remember, it's the thought that counts. Don't fall into the temptation to buy more than you can afford. Although I've tried to keep this list affordable, don't feel like you need to buy something for a relative if it's outside of your budget. Something from the heart like home-made cookies or a handmade craft is always certain to go over well, as it showed you actually spent your time on them personally.